Loveland United Methodist Church is blessed to support
Operation Christmas Child each year, not only through generous donations,
but as a central drop-off
location in southwest Ohio.
Drop-off dates are scheduled in November, and can be found
on the
church calendar,
under the "Connect" tab.
Contact Phil Wenger (philip.wenger@greif.com)
For yearly project information,
please contact Bud Albrecht (galbrecht@zoomtown.com)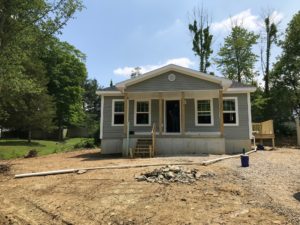 LIFE (Loveland Interfaith Food Effort) is a ministry LUMC supports along with other Loveland churches. LIFE provides monthly food assistance for families in the Loveland School District based upon their income eligibility. In addition to food assistance, LIFE holds a "Giving Shop" in December for these families offering gifts for each member of the family. LUMC gives the congregation the opportunity to donate these gifts thru a "Giving Tree". Our church serves as a weekly drop off point for donations to the pantry.
Feed the Hungry Challenge
Help Loveland InterFaith Effort (LIFE) feed local families by donating to the food pantry during the Feed the Hungry Challenge! All donations received March 1st through May 31st will help LIFE accomplish the Feed the Hungry Challenge goal. Cash donations and gift cards to local grocery stores are greatly appreciated along with non-perishable food items.
The LIFE Food Pantry, located at 541 Loveland Madeira Road, serves clients who live in the Loveland school district and members of our supporting congregations. Your help makes a difference!
Connect with Loveland's LIFE Food Pantry:
Established in 1920, the Wesley Education Center for Children and Families is the oldest child care facility of its kind in the City of Cincinnati. It is located on Hale Avenue in Avondale. Their Educational philosophy is based on meeting the developmental needs of the whole child; educationally, emotionally, and socially in a safe and healthy environment. They are committed to bringing a foundation for learning, creating a loving and safe environment for the children, fostering diversity and working collaboratively. They serve children 6-weeks through pre-kindergarten. Our church supports this organization through donations of funds, miscellaneous items, and outside yard clean-up.
Drop your soda can tabs in the bin located on the donation shelves next to the nursery. Tabs are recycled for cash donations for Cincinnati's Ronald McDonald House – a home away from home for families of children with serious illnesses who are undergoing treatment at nearby medical facilities. Members of our church also serve at the house on a regular basis.